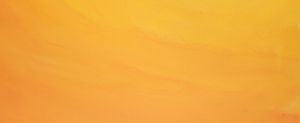 Peace!
We are Rebel Diaz. Somos hermanos- RodStarz and G1- who grew up in Chicago and came up in The South Bronx. Somos hijos de political refugees from Chile who fled a CIA-funded dictatorship in the 1970s. Revolution raised us, and the culture of Hip-Hop provided us our own Nueva Cancion. We've been doing rebel rap since the Clinton era, sharing our story and those of our people; el barrio, the hood, the poor, los inmigrantes. Our bilingual sound has been shaped by pieces of South American folk, house, and latin percussion gettin down with boom-bap breaks and 808s.
We've given lectures at Ivy League schools, but are college dropouts. We went from rapping about being 'periodistas de la esquina' to actually hosting a television news program on the global network Telesur English. We've been blessed to open for the likes of Public Enemy, Calle 13, and Rage Against the Machine. The New York Times, Washington Post,  and NPR among others, have featured our work and words. Educators across the world use our music and videos as learning tools. Today, we continue in la lucha with our families and in our community through our music and multimedia work.
After successfully releasing and touring various mixtapes and 2013's Radical Dilemma, we've been heavy back in the studio, and recently released   América -vs- Amerikkka, un disco casi entero en español, with features from some of America Latina's most impactful artists.   
Also, after having built a solid camraderie and friendship post-Ferguson, our music collaborations with St. Louis artist Tef Poe, has resulted in the creation of the Multiply project, scheduled for release soon. Stay tuned!