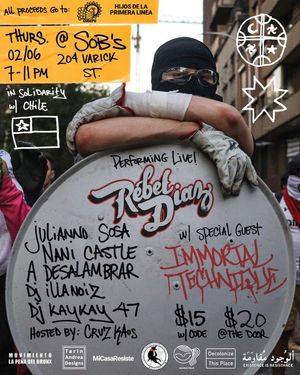 East Coast: Solidarity with Chile!
We will be doing events in NYC, Philly, and Boston in support of the families of the warriors on the frontline of the rebellion in Chile. Join us!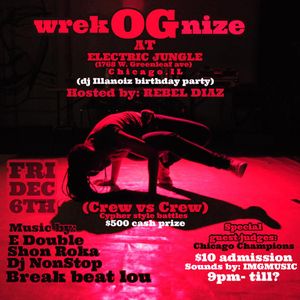 Midwest Run
Help us celebrate DJ Illanoiz's birthday in Chicago on Friday, December 6th. Cypher style battles, dope DJs, performances, and more! Come thru!
Joined by Maria Isa, Tufawon, and more, we will be rocking in Minneapolis for the first time ever (!). Thank you to Real 70 for helping organize! This event is gonna be dope Twin Cities come thru!!